Do you have a multi-category geek on your Christmas list this year who you're shopping for? If so, hopefully this is the blog just for you. I've gone through a number of my purchases, gifts, and other kinds of discoveries the past couple years and recommending the best ones as great gifts for geeks similar to me.
This article was inspired greatly by Pat's similar blog on the same topic as we were discussing the cool gadgets that we'd recommend as gifts this holiday season. What sort of great gift ideas have we overlooked? I'm sure the people shopping for me would love to hear some of your ideas down in the comments below!
Almost Under Fifty Bucks
By far, this year's best Christmas bargain is the Chromecast from Google. Chromecast is an HDMI WiFi Device which makes it quite easy to stream video to your television, and it's priced extremely inexpensively at $35.00. I personally bought two the minute they were announced, and have enjoyed being able to stream Nextfilx, Hulu Plus and YouTube directly to my television. Even more exciting, Google has recently sent out invites to discuss the Chromecast SDK, which means you're going to see more applications and uses for the Chromecast in the upcoming months. Hopefully we'll start to see some really interesting uses for the Chromecast. Personally, I'm interested to see what game developers can do with the Chromecast to supplement the gaming experience on Android phones and tablets.
Coming in a hair over $50 is Grand Theft Auto: V, for the Microsoft XBOX 360 and Sony Playstation 3. I've been a casual player of the series, but I haven't extensively played any Grand Theft Auto games since Vice City. I really liked Red Dead Redemption from Rockstar Games, and my wife surprised me on one recent visit to the electronics store by picking up a copy of Grand Theft Auto: V the week it was released. Since then, I've completed the story mode and have played for hundreds of hours online with my friends, having a particularly good time. Grand Theft Auto: V is not without warts, however. The online mode has been a bit buggy and unstable early on, causing a bit of frustration. However, all things considered it's been tremendously fun so far.
Almost Under a Hundred Bucks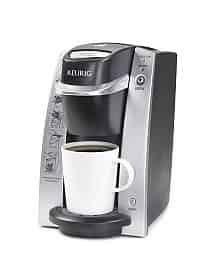 I've yet to meet a fellow geek who doesn't like caffeinated beverages of some sort or another. My caffeine of choice comes from coffee and sodas. Historically, my problem with coffee was that I never wanted to drink a whole pot of coffee and I couldn't be bothered to brew less than a whole pot. For a long time, I just used the microwave to heat up the remaining coffee after it got cold but then my wife talked me into buying a Keurig single-cup brewing machine. Naturally, you pay an extraordinary premium for the single-cup brewing system, but I think that it's worth it. The Keurig B130 DeskPro Brewing System is a great example of one of these machines. Being able to make just one cup at a time and to easily buy many different types of coffee leads to some pretty interesting discoveries of things you like without having to buy and potentially waste a coffee just to find out if you like it or not. As an added bonus, it's not uncommon for the manufacturers of k-cups to offer free samples via their various social media sites. It's a great way to try something new without being stuck with a bunch of leftovers that you won't use.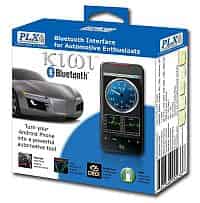 Also on my list at this price point is the PLX Devices Kiwi Bluetooth Wireless Trip Computer and OBDII Scanner for the car geeks out there. This is a device which hooks up into the ODB2 port on your car (just about every car built since 1996 has one), and is bluetooth enabled. Using another bluetooth device, like a smartphone using the Torque app, you can pull all sorts of information off of your car's computer. I have written quite a bit about using this device to create the ultimate Android-based Car Dock before and, I've loved being able to see what's going on inside my 2002 Corvette Z06 beyond what the dashboard is telling me.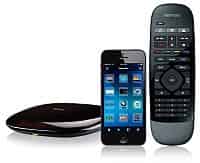 Coming in at just over $100, the Logitech 915-000194 Harmony Smart Control with Smartphone App and Simple Remote is a really exciting universal remote. I have owned a couple different Harmony remotes from Logitech and I have loved each one. They're really well thought-out devices at a reasonable price. Plus, I've hated every single "universal" remote I have ever come in contact with prior to the Logitech Harmony. The Harmony allows you to use your PC to set up and program the remote in an almost infinite number of different ways and then control all of the devices hooked up in your entertainment system. I've been recommending these remotes for quite a long time and have even given a couple as gifts over the years.
More, but worth it!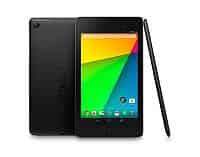 On occasion, I've been known to buy and give gifts that I'd consider expensive. If you're looking for a really special gift for the geek(s) in your life, look no further than the Nexus 7 tablet (starting at $229.00) and the Nexus 5 smartphone (starting at $349.00). In my opinion, these are very extravagant gifts but completely worth it. Hands down, they're the best bang-for-buck in the tablet and smartphone universes available. Despite being expensive, you get way more than what you pay for.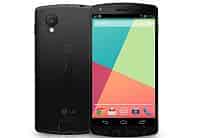 Google does a great job at designing the devices with their hardware partners and they also go to great lengths making sure that the software on the devices is kept current as long as it's feasible. At the same time, they keep the price on the devices very competitive. The Nexus 5 is easily hundreds of dollars cheaper than similar smart phones at $349. The tablet market is more price-competitive, but the Nexus 7 still remains cheaper than equivalent products at $229.
Conclusion
Buying gifts for geeks can be really difficult. As they say, "birds of a feather flock together," which has a number of relatively geeky people on my shopping list throughout the year. It's really a feast-or-famine-type scenario—either it's really hard to find something for that person's particular flavor of geekiness, or there's so much out there that it's really difficult to pick out the right gift. What kinds of gifts did you buy for your geeks this year? Please feel free to make suggestions in the comments!