Whether you're watching something like Peter McKinnon's Everyday Carry vlog or reading through somebody's list of their opinion on the most useful tools, the one tool that everybody seems to agree on is some kind of pocketknife.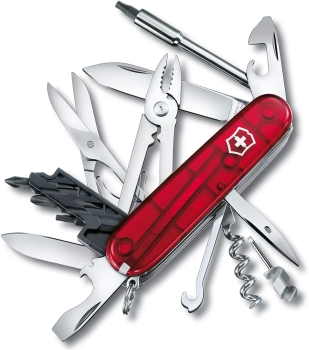 The Swiss Army CyberTool has been dutifully stowed in my laptop backpack or quadcopter bag for years now. If you've watched the videos from any of my DIY NAS builds, you've probably seen the CyberTool make numerous appearances throughout the videos. I've only had two complaints: I wish that I had one for each backpack I carry, and I wish that it wasn't so bulky.
As a result, I've never really kept a pocketknife in my actual pockets. I've usually had one nearby–assuming it was in the correct backpack–but I've never really truly enjoyed the convenience of having a pocketknife readily available in my actual pockets.
When I found out about the Saros from Hathaway Knives, I immediately knew that I was going to find a way to incorporate the sleek and sturdy knife into my everyday carry. Considering how few things are actually in my pockets, this is quite the honor!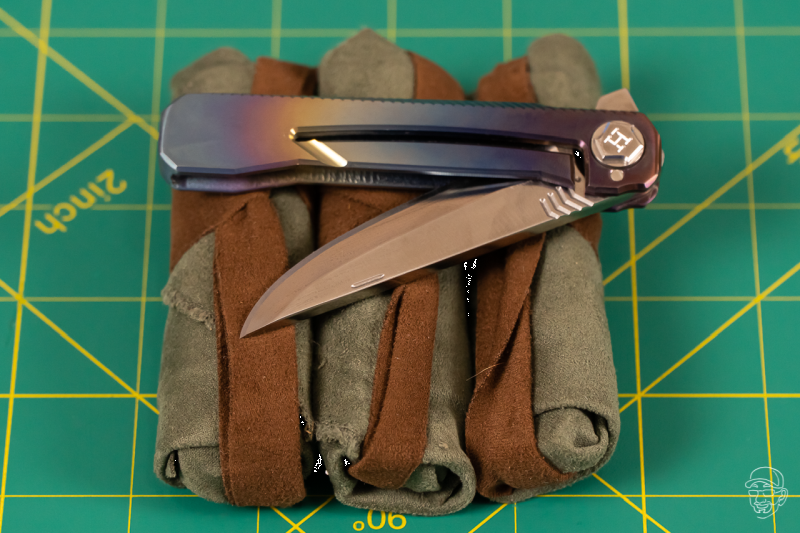 Disclaimer!
Before I launch into my review of the Saros from Hathaway Knives, I wanted to issue a disclaimer. I really want you to like this knife. Gabe Hathaway is my cousin and because I care for him, I'm wishing for nothing short of monumental success in this endeavor–and all others.
The minute Gabe announced he was exploring the possibility of producing and selling a knife of his own design, I told him I wanted to buy a few for myself to review on my blog, give to my friends, and give away to one of my readers.
I want Gabe to be successful. I hope my review directs some interested viewers to his website, and I'd be ecstatic if the results of my review generated a number of sales.
I mostly wanted you all to be aware of my bias and my hopes. There's no financial benefit to me when the Saros is a success. The only benefit I'll be collecting is the pride in supporting an exciting effort of a loved one–and that's really the only benefit I need!
I've already admitted that I don't even really carry a knife in my pockets every day, so please keep in mind that I'm not any kind of a cutlery expert. If you're here for some connoisseur's well-refined and keen understanding of the knife-making skillcraft, I'm sorry, but you're probably in the wrong place!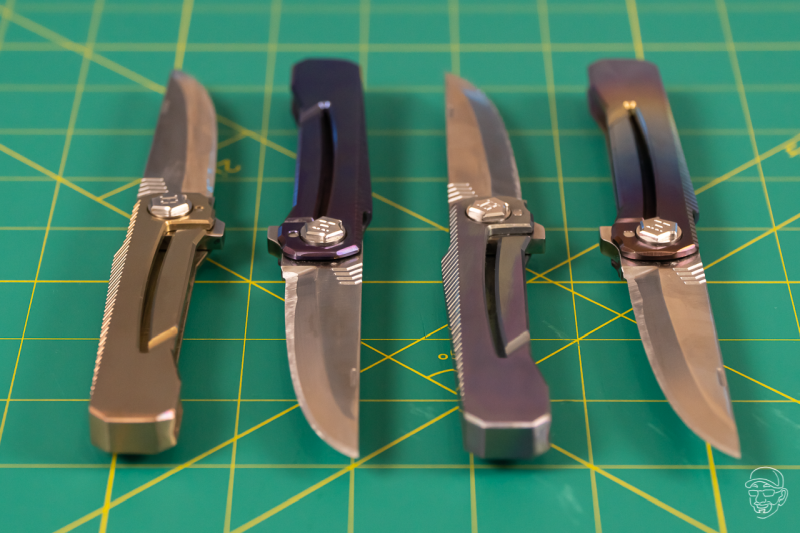 Initial Impressions
Each of the four Saros knives came hand-wrapped in a nice cloth material which reminded me quite a bit of a microfiber cloth. In fact, I'm saving the packaging after I found it especially helpful in making sure the knives' handles and blades were mostly fingerprint free in my photos. I like that this packaging can be used for another purpose.
As an option, each of the handles on my orders had been anodized in different colors: a darker blue, a light blue, gold, and a prismatic rainbow–each of the colors looked fantastic, and from what I've also seen on Hathaway Knives' Instagram account, the bare titanium looked equally sharp.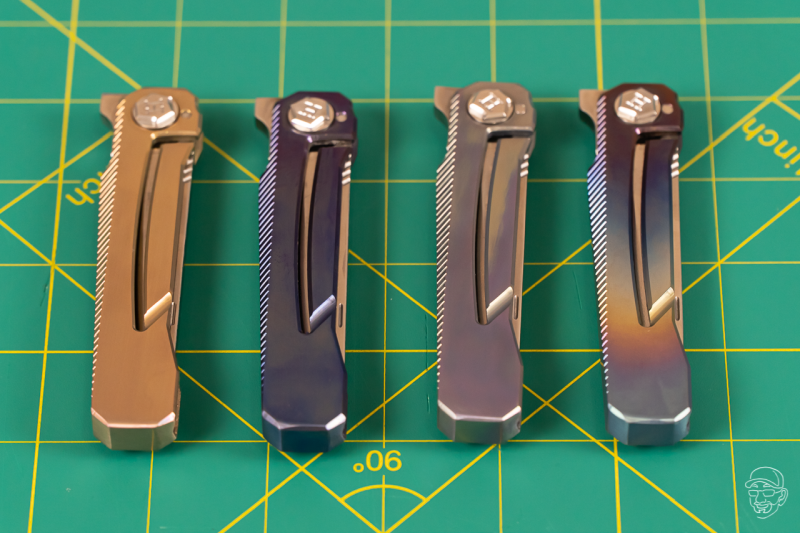 Handle and Hardware
I am an amateur 3D-designer and fabricator of my own 3D-printed designs, so naturally the first piece of the Saros to really capture my attention was the knife's handle. The body of the handle is a single piece made from aerospace-grade titanium. The lock is part of the handle and holds the blade in place quite firmly once the blade is deployed.
It was fascinating for me to ponder about the effort that went into the design and creation of the handle. How it's transformed from a hunk of aerospace-grade titanium and into something that's a single sleek, lightweight, functional, and elegant piece is quite wondrous to me.
The hardware of the knife is made of stainless steel. The clip holds firmly. In fact, firmly enough that it's quite snug on the fabric of my shorts' pockets, and I think it would double excellently as a money clip–provided you're not carrying a fat wad of cash and credit cards. My favorite embellishment is found on the joint, embossed with an H for Hathaway Knives.
Blade
The blade is made of S35VN stainless steel, which I'm relatively ignorant about–even after reading the datasheet. But my research suggests that it's premium material found in quality knives like the Saros. S35VN is durable, wear resistant, and less prone to chipping. The width of the blade is 3/16" wide, has a cut length of 3.0" which gives the blade a total length of 3.625". Considering its compact nature, the length of the blade was really both surprising and rather impressive. In reading about S35VN steel and its use in knives, I fully expect the blade to be sturdy and reliable while holding its edge.
The flipper on the Saros is incredibly satisfying and well suited to my fidgety nature. Being able to open the knife quickly is fantastic. Since unwrapping the four knives, I've been perpetually flipping the blade open. I've done this dozens of times as I worked on creating this review. When scrolling through Hathaways Knives' Instagram feed it was one of the features that I was most excited about. The flick of the blade and the thunk of it getting locked into position is awesome!
"*chuckles* That's not a knife... <dramatic pause> Now that's a knife!" --Crocodile Dundee

Or in my case, it's me awkwardly demonstrating the awesome #Saros every day carry knife from #HathawayKnives https://t.co/hoB9cluBUv pic.twitter.com/PbpYzeGDzF

— Brian Moses (@briancmoses) May 23, 2020
Cost
This is absolutely not your typical pocketknife–or at least it shattered my preconceived notion of a pocketknife. I would've called you crazy if you'd told me I'd buy a knife that retails for $300 for my own personal use.
When I buy tools, I typically buy the most affordable or best value that I can find. My philosophy in buying inexpensive tools is that if I use something enough to find out that it's poorly made, then I should probably look into buying a quality replacement. While well-built tools usually carry a significant price premium, they feel better in your hands, they're up to the tasks they're designed for, and they reliably perform those tasks.
I'm interested see what other kind(s) of comparable knives are out there and comparing them to the Saros and seeing if they measure up! What's your everyday carry knife? Tell us about it in the comments below!
Final Thoughts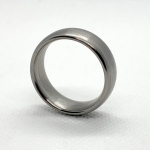 I preordered my Saros knives long before COVID-19 hit. But in brainstorming quality let-me-help-you-spend-spend-your-stimulus-check type blog ideas, the Saros is exactly the kind of purchase that I had in mind. I'm certain that supporting a small business which creates excellent products like Hathaway Knives is the best kind of purchase you can make in an effort to reinvigorate the economy.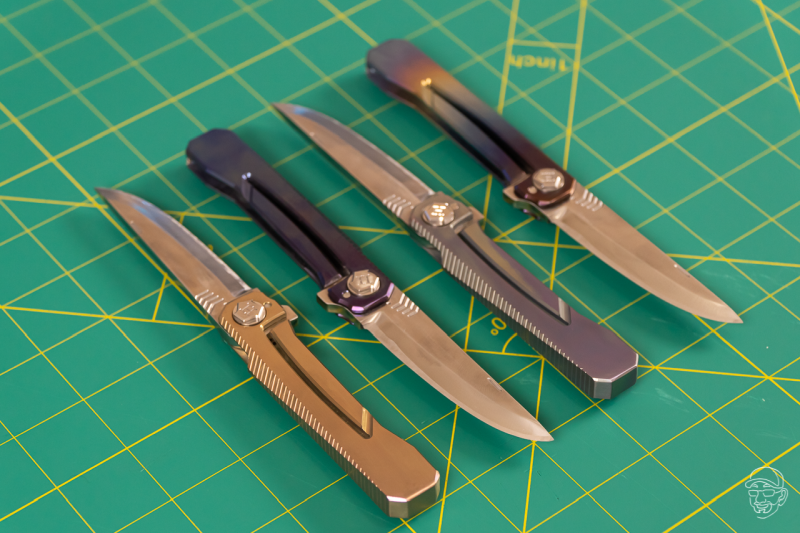 I'm really excited about the Saros and for my cousin's endeavor into design and manufacture of such a high-quality everyday carry knife. The Saros is small, compact, and sleek. But it also is solid, durable, and feels great in my hands.
In asking Gabe some questions about the Saros, Gabe replied to me that he thinks of the knife as "A unique functional sculpture that I like to carry to remind myself of how complex the world is."
Given what I've learned about the process of making a knife–that each knife is individually machined, refined by hand, and takes roughly a week for Gabe to create, and especially considering how much I marvel at its construction, I'm inclined to agree with him about its artistry.
Giveaway
When I got the chance, I preordered multiple Saros knives to give as a gift and to give away to my blog's readers. I've given one to Pat and he's already busy Tweeting about it too! The remaining two Saros knives will be given away to two of my blog's readers. The first person to have their name drawn in the contest will have their choice of the two remaining knives, with the second person having their name drawn getting whichever knife remains. There are multiple different ways to win by viewing and sharing this on social media, please see the giveaway details below!